54 Hotels around Lake Schliersee

To the Hotels, Motels, Rooms, B&B overview

The Lake Schliersee is a beautiful mountain lake only arond 50 km south of the bavarian capital Munich. Around the lake, you will find the towns Schliersee and Fischhausen-Neuhaus and a little bit further away Hausham and Fischbachau. Thanks to the excellent direct train connections from the nearby Schliersee, Fischhausen-Neuhaus, Fischbachau and Hausham train stations and a not so far connection to the highway, the bavarian capital Munich can be reached easily.
Below, please find an overview with many Hotels, B&B, Familiy Hotels, Boutique Hotels and Luxury Hotels near Lake Schliersee.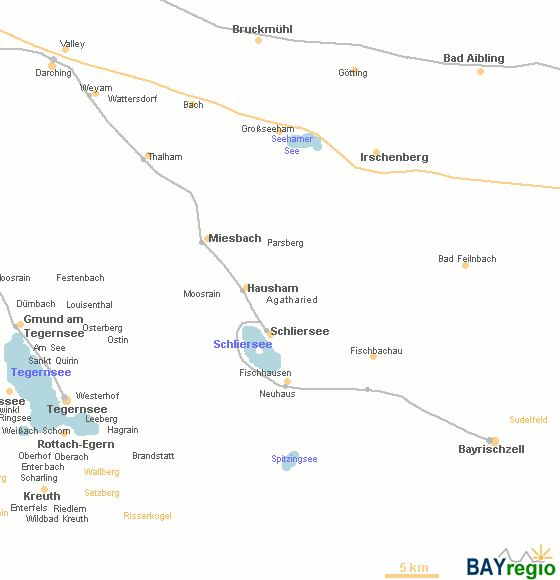 Hotels, B&B: Schliersee and surroundings
Your benefits:
Smart - We don't charge you a fee and the Schliersee host pays us no commission - perfect for a really good offer! Easy: No need to register.
Book / Request to book:
Click on the accomodation and contact. Or select more accomodations and send a 'collective booking request' to all of your selection.